Grand Chancellor visits nursery for poor children run the Order of Malta in Lisbon
02/03/2020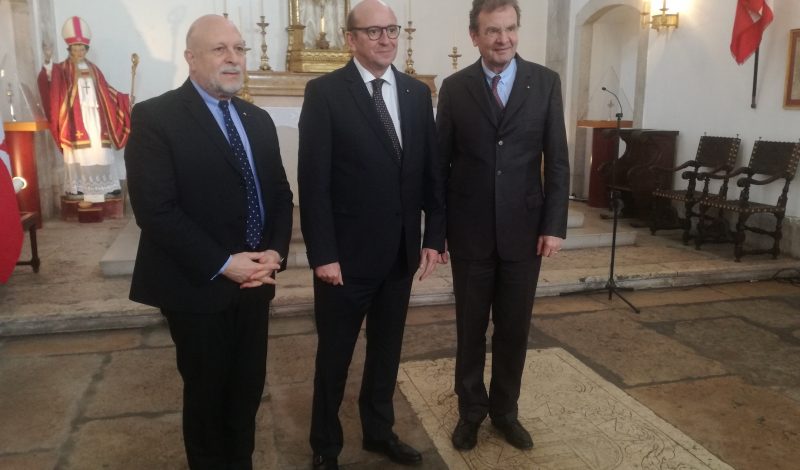 The Grand Chancellor, Albrecht Boeselager, visited the Portuguese association of the Order of Malta last Friday, 28 of February. On the occasion, the Grand Chancellor met with the association's board and had the opportunity to visit one of the projects run by the Order of Malta in Portugal, the Centre Menino Deus, a nursery and kindergarten in Lisbon that takes care of children between 1 and 6 years old, coming from poor families of different nationalities.
The Order of Malta provides this institution with medical assistance, health items, food, school material, and offer tuition in English.
One of the most important activities carried out by the Order of Malta in Portugal is to assist the Fatima pilgrims by offering medical care, spiritual assistance and sleeping shelters along the route.
Annually some 6,000 pilgrims are assisted and treated by the Order of Malta. Overall, since the very first pilgrimage organized by the Volunteer Corps of the Portuguese association in 1976, nearly 200,000 people have been treated.
During his stay, the Grand Chancellor met with the Order of Malta's ambassador to Portugal, Giuseppe Maria Nigra.