Coronavirus Emergency, Italian Rescue Corps working on several fronts
06/03/2020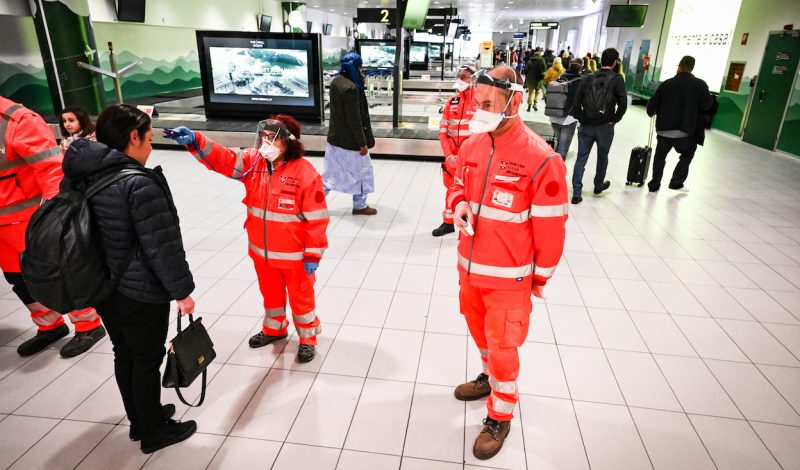 First-Aid Station open and operational in St. Peter's Square
To tackle the Covid-19 healthcare emergency, the Order of Malta's Italian Relief Corps (CISOM) has been in action for some weeks. Its medical teams of doctors, nurses and volunteers have been present in 14 Italian airports since 5 February last, entailing over 1000-man days in little less than a month. The teams participate in health-screening operations for passengers arriving on international flights, as decreed by the Italian Ministry of Health. With a daily average of 38 volunteers, a total of 290 people alternate in emergency actions and in the airports of Milano Malpensa, Milano Linate, Bologna, Firenze, Pisa, Ciampino, Bari, Brindisi, Catania, Venezia, Treviso, Verona, Torino and Pescara.
CISOM is also active countrywide. In Umbria, the medical teams support the pre-hospital triage in Amelia and Narni and a CISOM tent has been set up at the Amelia hospital; in Tuscany, a CISOM tent has been set up at the Volterra hospital. In Calabria, a CISOM tent has been set up at the Soverato hospital, and the teams cooperate in the regional "Emergenza Coronavirus" hotline; in Liguria, a medical team helps to read temperatures in the port of Genoa.
The Order of Malta's First-Aid Station in the St. Peter's Square is also open and operational, following the guidelines published in the two bulletins issued by the Vatican's Directorate of Health and Hygiene. "Everything is functioning normally," said Professor Domenico Arduini, head of the station. The triage occurs outside the facility and if people show suspect symptoms, they are given a mask and then received inside.