Coronavirus, cancelled the 62nd Pilgrimage to Lourdes and all international conferences
12/03/2020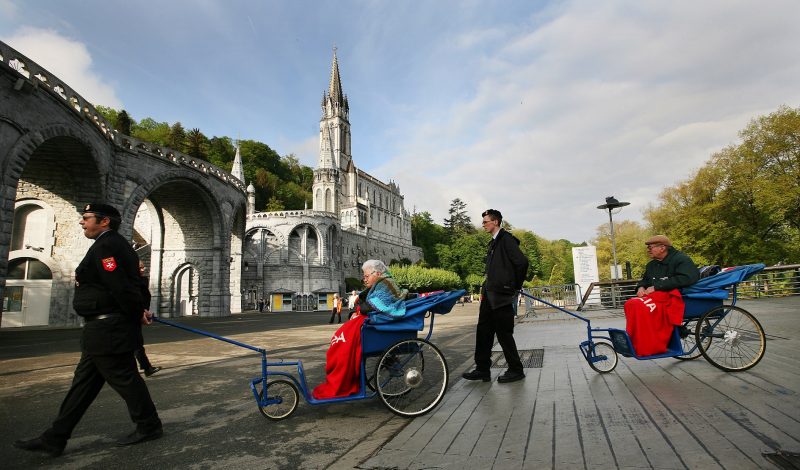 The Grand Magistry decided, with great regret, to cancel the 62nd International Pilgrimage to Lourdes and all the international conferences planned for the coming weeks – that of the Hospitallers in Vienna and that of the Communicators in Rome – because of the Covid-19 pandemic and the consequent restrictions on travel.
"This is an act of responsibility towards all of us, our families and the people we care for", states the letter sent by the Grand Hospitaller, Dominique de La Rochefoucauld-Montbel, in which there is an invitation to pray for all those affected by this disease. This is the first time in over 60 years that the International Pilgrimage to Lourdes will not take place. The decision was assumed in agreement with the Grand Master.
If the situation allows, the French Association will organise a Marian pilgrimage on the same dates as the International Pilgrimage, to ensure the continuity of the Order of Malta's presence and to reaffirm its strong bonds with the Sanctuary of Lourdes.
"This decision touches us all and above all touches our Lords the Sick", writes the Grand Hospitaller: "If you cannot visit them, call them; if you cannot call them, write to them. What they need in this moment of solitude is our closeness".
The emergency caused by the Covid-19 pandemic also led to the cancellation of the 28th International Hospitallers Conference, which was to be held in Vienna from 26 to 29 March.
Likewise, the Grand Magistry had already decided to postpone the Communicators' Conference, scheduled to be held in Rome from 20 to 22 March.
The Order of Malta's Day Care Clinic, located in the Magistral Palace (Via delle Carrozze 79) remains open and operational, while the activities of the First Aid Post in the Vatican, managed by the Order of Malta, is suspended following the closure of St. Peter's Square by the Vatican City State authorities.