Pandemic? Don't be afraid, there's the Virtual Malta Camp
07/08/2020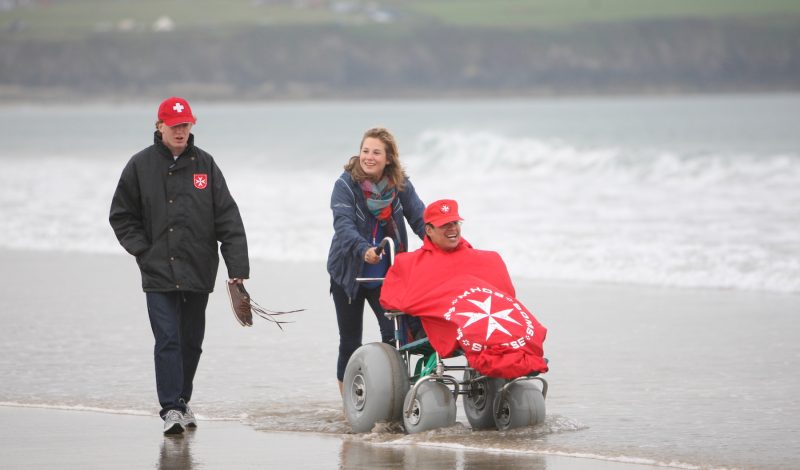 The Covid-19 pandemic has forced the Order of Malta to cancel its international summer camp, scheduled to take place in Rome at the beginning of August, but this hasn't daunted some young people from overseas.
So as not to disappoint the many guests and volunteers who were planning to come to Italy, members and volunteers of the Order of Malta's American Association decided to organize a virtual summer camp. This camp, with the slogan "Be not afraid" aims to encourage and comfort those suffering from a disability and from the isolation that this can sometimes cause, intensified over the past months. The Virtual Malta Camp, ending on 9th August, is also seen as a pilot project for a future national summer camp in the United States.
"I want to congratulate the entire team for having organized this virtual camp; I understand how frustrating it has been for guests not to be able to participate in the international summer camp here in Rome, postponed to next August because of Covid-19," Grand Hospitaller Dominique de la Rochefoucauld-Montbel wrote to Kenneth Craig, Hospitaller of the American Association.
The Virtual Malta Camp is aimed at disabled young adults and offers a rich "remote" programme reflecting the spirit and the activities that are normally offered during the summer camps, such as games, social interaction, prayers, songs and dances.
The formula for the international summer camp for the young disabled is now one of the Order of Malta's traditional voluntary activities. Its success is proved by the numbers: in 1983 it started off with some sixty participants, while the latest edition in Germany last year boasted over 500 participants, of which 180 were disabled guests.
The international version in Europe is flanked by numerous national summer camps and an annual camp where the Order of Malta's associations and delegations in south-east Asia have been gathering since 2017.
For more information the organizing team can be reached at: virtualmaltacamp@gmail.com