Order of Malta in Lebanon launches the agro-humanitarian project "Healthy, We Grow"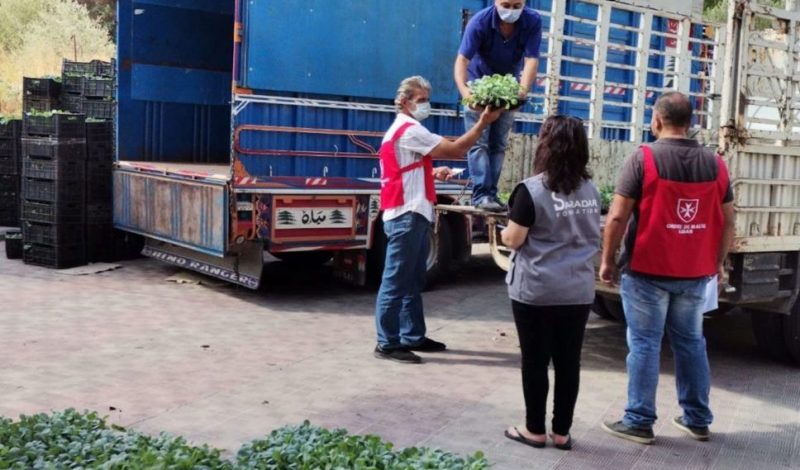 Amid the ongoing economic and social crisis Lebanon is enduring, the Order of Malta's national association is continuing to provide essential healthcare to the population. Just a few days ago it launched a new agro-humanitarian project which, as its president Marwan Sehanoui has explained, is the "Embodiment of the interdependence of the agricultural and health sectors." The project "Healthy, We Grow" aims to empower rural communities by supporting and coaching local farmers in smart agricultural methods. The project is twofold: while promoting domestic production and supporting families in need, it also protects natural resources.
Launched in partnership with the Foundation Saradar, the pilot project entails the distribution of agricultural production among the most vulnerable communities served by the Order of Malta's network in the country, with some 1.2 million seedings of winter crops donated.
The purchase on behalf of the Order of Malta contributes in turn to the local economy providing new job opportunities throughout the production chain.
The project will generate some 1,250 tons of fresh products impacting also on the diet and health of the local communities.
"Enhancing livelihoods through agriculture contributes to providing healthy agricultural production and establishing healthy nutritional patterns," said Marwan Sehnaoui.
"The launch of our project is an embodiment of the Order of Malta's humanitarian approach and its mission to empower the most vulnerable individuals and social groups, whether through health care or social services," the president of the Lebanese association added.