Commemoration of the Dead
02/11/2020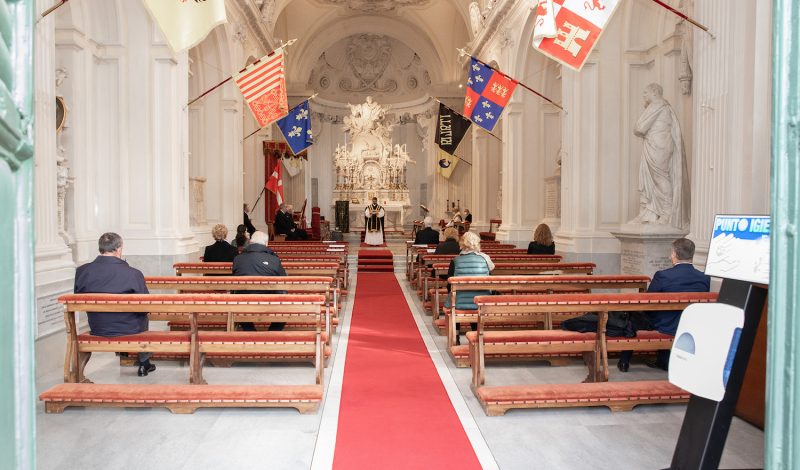 In commemoration of the dead on All Souls Day, a mass was held this morning in the church of St. Mary on the Aventine in the presence of the Lieutenant ad interim Fra' Ruy Gonçalo do Valle Peixoto de Villas-Boas.
The mass was celebrated by Don Giovanni Fusco and co-celebrated by Father Jean-Ariel Bauza-Salinas O.P., Magistral Chaplain, and was dedicated to all the Order of Malta's deceased members and in particular to the six Grand Masters whose mortal remains lie in this church.
There was a special remembrance for the 80th Grand Master Fra' Giacomo Dalla Torre del Tempio di Sanguinetto in the presence of some of his family. In the homily, his moral and spiritual qualities were evoked, as well as his life dedicated to the Order of Malta.