Earthquake in Croatia – Order of Malta sends aid and raises funds
08/01/2021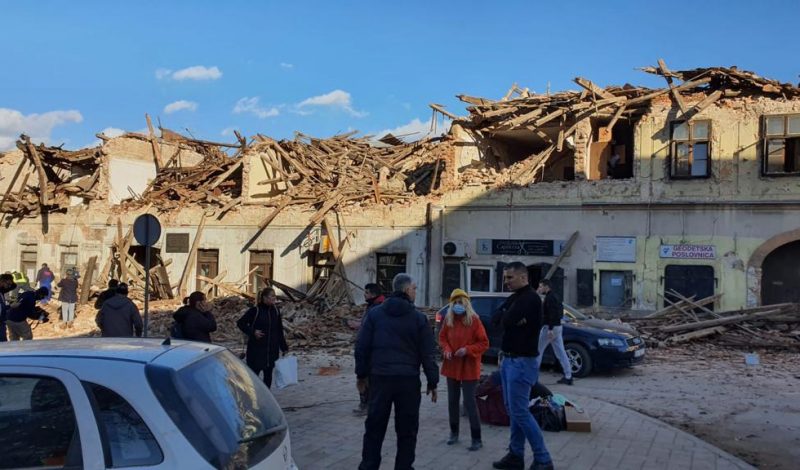 The violent 6.4 magnitude earthquake struck the Croatian city of Petrinja, southeast of the capital Zagreb, on 29 December, and was followed by shockwaves culminating in another violent 4.0 magnitude aftershocks. Many of the already damaged buildings were razed to the ground. The mayor of Petrinja has organized the evacuation of most of the 25 thousand residents, since no building can be considered habitable.
Thousands of families have been forced to seek refuge in schools, military barracks, garages, cellars, cars and tents. It is currently intensely cold in this region and "in Petrinja winter will probably last until March. It is therefore imperative for people to receive immediate assistance," said Clemens Mirbach-Harff, secretary general of Malteser International, which made a swift response by allocating 20,000 euro in emergency aid.
The Order of Malta's international relief agency, with its German and Austrian associations, Caritas in Croatia and other local partners, is organizing shelter for those made homeless by the earthquake. "With the help of our partners, we are providing winter-proof accommodation, and in particular wooden huts and containers that can be rapidly erected," said Mirbach-Harff.
The ongoing coronavirus pandemic makes it more difficult to provide assistance. The earthquakes have caused serious damage to the infrastructure, including the healthcare facilities. Two hospitals have had to be evacuated despite being at full capacity because of the pandemic. The earthquake has put additional strain on an already overloaded health system.
Seven people died and scores were injured after the 29 December quake in Croatia and official reports say that some 20 thousand buildings have been damaged. To date, Covid-19 has caused over 4000 deaths and more than 216,000 people have been infected.