The Grand Hospitaller visits the University Hospital Campus Bio-medico in Rome
02/02/2021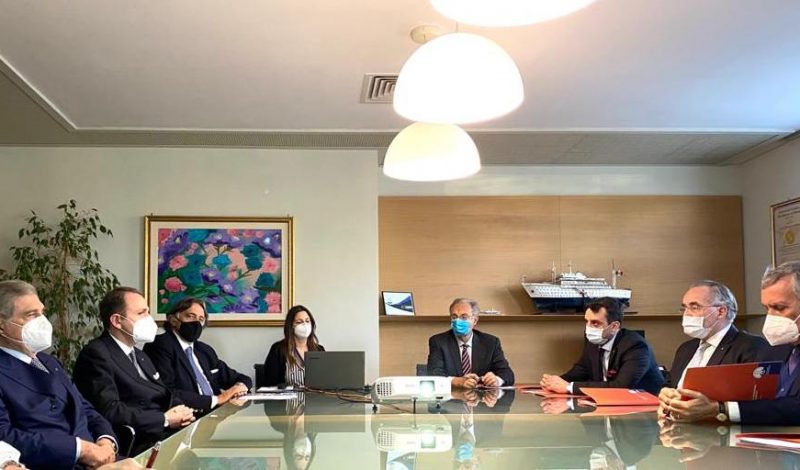 The Grand Hospitaller of the Sovereign Order of Malta, Dominique de La Rochefoucauld Montbel paid a visit on 2 February 2021 to the University Hospital Campus Bio-medico, based in Rome. Accompanied by the Secretary General of the Foreign Affairs Department, Ambassador Stefano Ronca, the Grand Hospitaller met with the General Director of the hospital in the framework of strengthening cooperation to advance global health enhancing the role of diplomacy.
The meeting set the foundation for a bilateral agreement to be signed between the two institutions aimed at strengthening response and treatment of the most significant pathologies, with the support of diplomacy. With its wide diplomatic network and its manifold socio-medical projects, the Order of Malta has been acknowledged as a strategic partner in the making of a solidarity based global health care approach.
Health and Diplomacy Program is part of wider United Nations innovative strategies to promote global health through inter institutional collaboration in the Global Health Diplomacy aimed at providing answers to urgent and actual health needs. It is about promoting a synergy between Diplomacy (meaning the art and practice of conducting negotiations in international relations which concern matters purely geopolitical, peace treaties, etc.) with those Universities, Hospitals Ministries, Research Organizations that deal not only with direct health care, but also and above all with promoting and facilitating global policy actions for health.