Order of Malta organizes course in Protection of Migrants and Refugees for Libyan Authorities
22/02/2021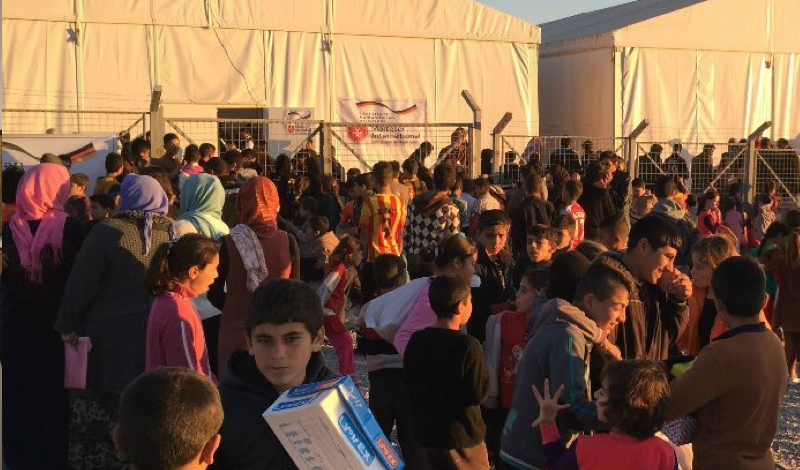 Today sees the start of the Course in Protection of Migrants and Refugees for Libyan Authorities organized by the Sovereign Order of Malta in collaboration with the British think tank Forward Thinking. Participants of the course, which has been organized online due to the pandemic travelling restrictions, are representatives of Libyan government bodies, ministries of Interior, Justice, Defence, Labour and training, and other key national institutions. The course stems from the ongoing social and political instability the country has been experiencing with the many challenges posed by the migration and refugee crisis.
"Libya is facing a global challenge, with regional implications, driven by factors beyond its borders" stated the Grand Chancellor of the Order of Malta, Albrecht Boeaselager, in his opening speech.
"In the many meetings held starting from 2015 with a group of Libyan policy makers, representative of government and institutions as well as international stakeholders, what emerged is that the only way forward is to engage the many actors involved in the region in a capacity building process to enable the country to address the multiple urgent matters".
The course develops over 5 days with daily sessions facilitated by the International Institute of Humanitarian Law based in Sanremo. Through interactive lectures, an ad hoc e-learning platform offering references, infographics, and an online library, the course aims at promoting an interactive dialogue allowing participants to share best practices and experiences. Five different sessions are offered including the legal framework of international protection and international protection at sea with the Order of Malta's Italian Relief Corps bringing its experience in rescue operations in the Mediterranean Sea with the presentation of its President Gerardo Solaro del Borgo.
The Order of Malta, together with Forward Thinking, has been involved for several years in promoting dialogue on the main challenges Libya is facing, ten years after its uprising in 2011. As explained this morning by Albrecht Boeselager: "The protection of human dignity is – and has been for centuries – our priority. For over 900 years, the Sovereign Order of Malta has been carrying out a mission of care directed to whoever is in need, regardless of nationality, background, religion, or gender. With over 250 entities – associations, embassies, relief corps, volunteer corps, – spread in five continents, the Order of Malta is more committed than ever to contrast the violations of human rights".