The Fifth International Vatican Conference: "Unite to prevent, unite to cure"
10/05/2021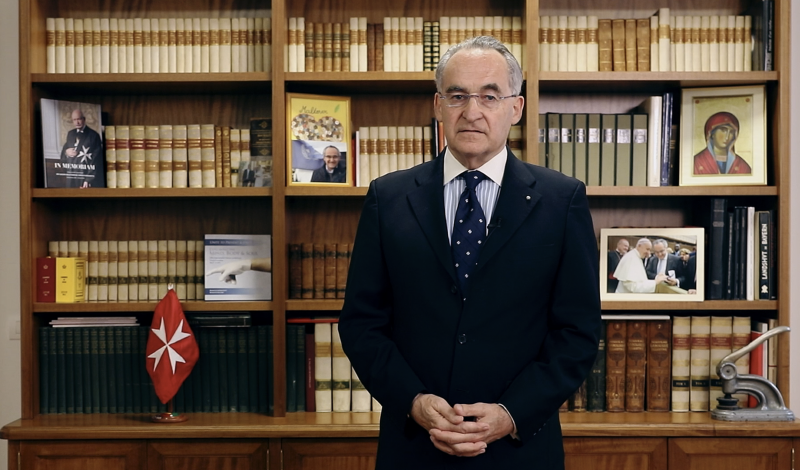 The Fifth International Vatican Conference "Exploring the Mind, Body & Soul – How Innovation and Novel Delivery Systems Improve Human Health", from 6 to 8 May, brought together the world's leading physicians, scientists, leaders of faith, policymakers and influencers.
The aim was to discuss through a virtual platform the latest breakthroughs in medicine, health care delivery and prevention, as well as the anthropological outcomes and the cultural impact of technological advances.
The 2021 event explored the role of religion, faith and spirituality, and the interplay of the mind, body and soul – and, ultimately, searched for areas of convergence between the humanities and the natural sciences.
Organized in partnership between the Vatican's Pontifical Council for Culture, the Cura Foundation and the Science and Faith (STOQ) Foundation, the Conference started with a private virtual audience for participants with the Holy Father Pope Francis.
In his address to the conference, Dominique de La Rochefoucauld-Montbel, Grand Hospitaller of the Order of Malta underlined how the title of this Conference perfectly fits the Order's vocation: "Our approach is to meet each individual as a whole person, not just as a social or medical case or as a disease. We put the person first. Our holistic approach reaches out to our fellow man. We do not simply give medicine to heal, we care. We do not simply provide a lunch in our soup kitchens, we greet our guests, and listen to them, to their problems and needs. If the body is in need, the soul and the mind are in need. If the soul and the mind are in need, the body needs support too. These dimensions and realities are indivisible."
The collaboration between the Order of Malta and the Pontifical Council for Culture of the Holy See has, through the years, led to numerous initiatives of great scientific and religious value.
In Septembr 2019 the department of the Grand Hospitaller and the Pontifical Council for Culture of the Holy See signed an Agreement to strengthen cooperation between the Order and the Council, defined as an "important synergy," by Cardinal Gianfranco Ravasi, President of the Council.