Donation to the Holy Family Hospital from the Republic of China (Taiwan)
20/05/2021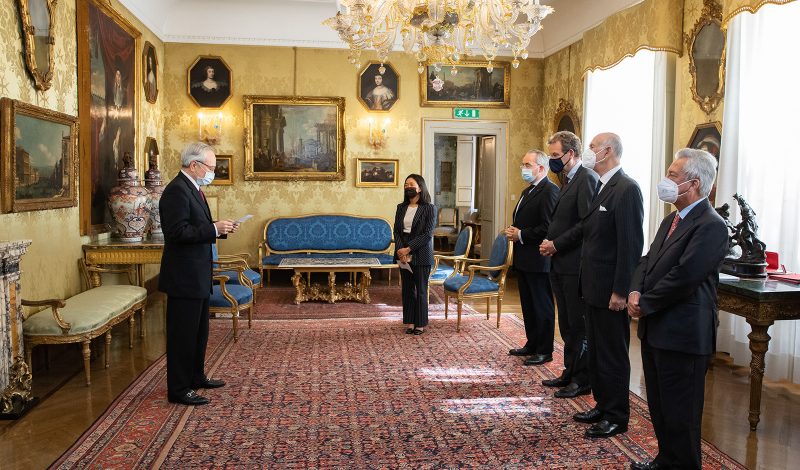 The Republic of China (Taiwan) has made a generous 14.985 euros donation to the Holy Family Hospital, the maternity hospital in Bethlehem managed since 1990 by the Order of Malta. "The Republic of China (Taiwan) cares for the most disadvantaged individuals and communities which it supports through many relief initiatives and assistance projects" the Grand Chancellor, Albrecht Boeselager, stated earlier today at the Grand Magistry in a small ceremony with the Ambassador of the Embassy of the Republic of China (Taiwan) to the Holy See, Lee Matthew.  "Today's benevolent gesture contributing to a project of the Sovereign Order of Malta for the benefit of the youth in a difficult region, further confirms the commendable role of the Republic of China (Taiwan) in the humanitarian framework" Boeselager further noted.
The donation will allow the purchase of important medical equipment for the dedicated Covid 19 isolation ward, including a cardiotocography and a blood pressure monitor. Both machines are very much needed especially in the wake of the Covid 19 pandemic which has meant that the hospital is treating many infected pregnant women. The recent escalation of hostilities with Israel has made the population even more vulnerable.
In 2020, 4.270 babies were born and this year the hospital has delivered over 1.400 new-borns. The Hospital has been under immense pressure since the onset of the pandemic because of the dire effects this has had on the population. A higher number of premature babies have been born because of the generally poorer health conditions and due to the lack of prenatal care resulting from the closure of medical centres. Holy Family Hospital is in fact the only medical centre offering a state-of-the-art intensive neonatal care unit in the whole region.