Lieutenant of the Grand Master and Grand Commander present at the Pope's Mass for Saints Peter and Paul
30/06/2021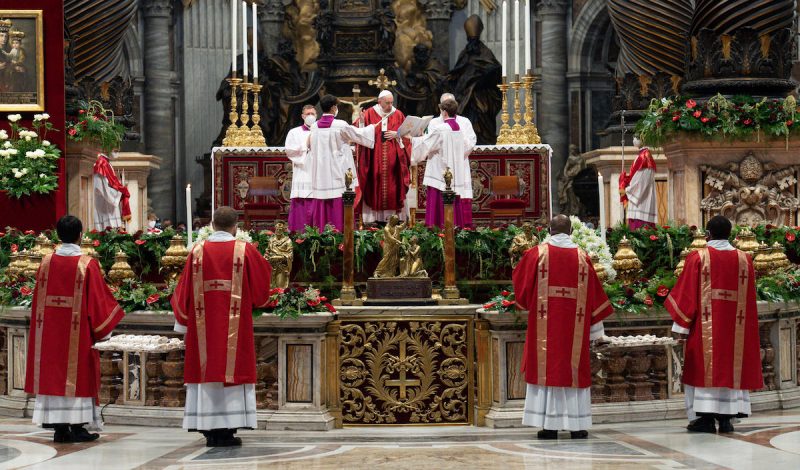 Yesterday, Pope Francis celebrated the Solemnity of Saints Peter and Paul in the Vatican Basilica. Present were the Order of Malta's Lieutenant of the Grand Master, Fra' Marco Luzzago, and the Grand Commander, Fra' Ruy Gonçalo do Valle Peixoto de Villas-Boas.
"Only a Church free from fear, hypocrisy and power is a credible Church," said the Holy Father in a Basilica filled with bishops, cardinals and many faithful. In his homily, the Pope recalled the two Apostles, witnesses of faith: "At the heart of their story is not their own gifts and abilities, but the encounter with Christ that changed their lives. They experienced a love that healed them and set them free. They then became apostles and ministers of freedom for others."
At the conclusion of the homily, the Pope directed a thought to the archbishops receiving the pallium and greeted the delegation of the Ecumenical Patriarchate of Constantinople, led by the Metropolitan Emmanuel of Chalcedon, present in Rome for the traditional exchange of delegations on the feasts of their respective patrons.