Message of closeness to Pope Francis after surgery
05/07/2021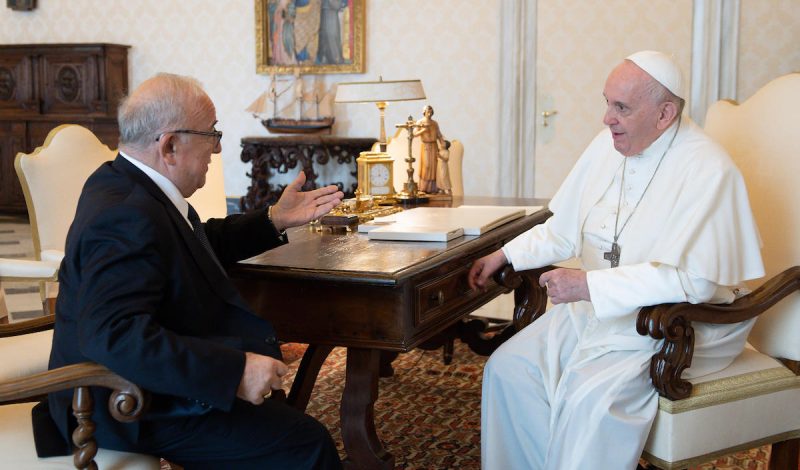 This morning, the Lieutenant of the Grand Master, Fra' Marco Luzzago, sent the Holy Father his good wishes for a speedy recovery.
This is the text of the message: "Most Blessed Father, on behalf of the Sovereign Council and of all the Confreres worldwide who work under the banner of the eight pointed Cross, I wish to express to Your Holiness our profound sentiments of closeness in prayer and affectionate good wishes for a serene convalescence and rapid recovery. With deep respect and filial devotion, Fra' Marco Luzzago"
On the evening of July 4, His Holiness Pope Francis underwent surgery at the Policlinico Gemelli in Rome. The Vatican said that the Pope "is in good general condition, awake and breathing spontaneously". He is expected to remain in hospital for about seven days.