South Sudan facing worst famine crisis since its foundation 10 years ago
13/07/2021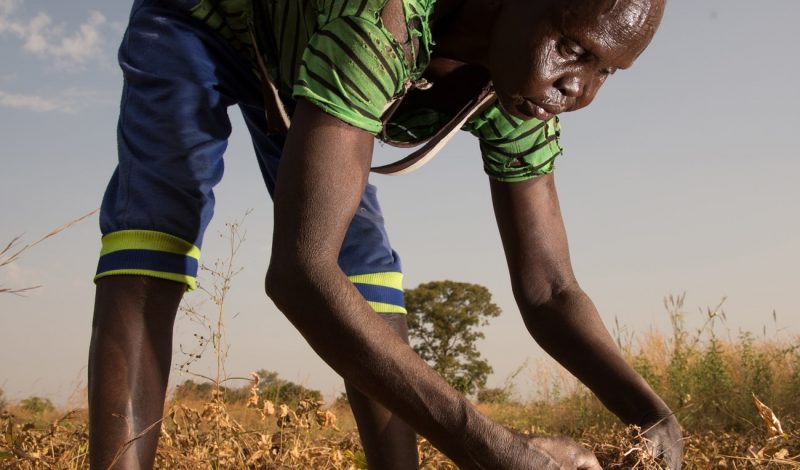 Malteser International on the ground supporting local population
 10 years ago, on July 9 2011, the youngest state on earth was founded. But things have never been as dire as they are today for the people of South Sudan. The country is facing the worst hunger crisis in its ten-year history as a nation. Conflict, displacement, climate change and Covid 19 have led to losses of livelihood for many people. As a result, more than half of the population now lacks access to adequate nutrition, which is 7.2 million people. More than 100,000 people are either one step away from or are already experiencing famine.
The Order of Malta's international relief agency, Malteser International, supports the local population helping them endure the struggle like the family of 50-year-old Regina Mabil. She grows peanuts in her village of Agok. Malteser International staff on the ground distribute produced seeds and farming equipment to village members and train them in good agricultural practices allowing them to acquire skills.
The Order of Malta, with its relief agency, has been working in the country since 1996. In recent years, programmes have focused primarily on improving water, sanitation and hygiene as well as food and nutrition security. They build however, on a strong experience in the healthcare with activities including provision of basic medical care as well as the treatment of tuberculosis and sleeping sickness.
Malteser International is also involved in supporting IDPs by ensuring iimproved food and nutrition security, in particular for primary school children, and increased enrolment and retention rates in schools, especially for girls.