Malteser International releases 2020 Annual Report with key figures
06/08/2021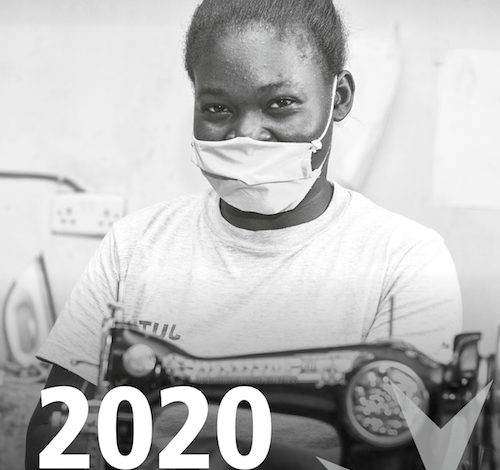 In 2020 the Order of Malta's worldwide relief agency, Malteser International, implemented 138 projects in 32 countries intervening in some of the biggest humanitarian crises. The figures have now been released in the latest Annual Report which looks at the main goals and challenges faced by the humanitarian agency which has been running for over 60 years.
"Communities already facing severe and extreme humanitarian needs were made even more vulnerable by the spread of Covid-19" explains the President of Malteser International Thierry de Beaumont-Beynac. "In Syria, the suffering from a decade of war has been compounded by the health crisis. Lebanon's economic troubles amid the pandemic was made even worse after the Beirut explosion. In South Sudan, families fleeing conflict are struggling to eat and protect themselves from the virus. Our work in these countries and other hotspots will remain relevant in the coming years as the world recovers from Covid-19".
9.5 million euros were committed to Covid-19 response in 2020. As Clemens Mirbach-Harff, Secretary General, and Annette Wächter-Schneider, Program Director and Deputy Secretary General, explain in a joint interview the pandemic crisis has hit the poorest people particularly hard with many losing their sources of income. In addition, healthcare systems in many countries are now focusing on the pandemic with a drop in basic healthcare services, which poses a risk to the general wellbeing.
Today, 75 percent of Malteser International programme funding goes towards refugees and displaced people who are hit by several crises at the same time during the pandemic, explains the Secretary General who goes on to illustrate the next goals of the Order of Malta's relief agency with an ongoing extensive strategy process aimed at increasing the effectiveness of interventions on the field.
The report also features an interview with Germany's Minister for Economic Cooperation and Development, Gerd Müller, focusing on the "One Health" approach, adopted by the Federal government last autumn, which recognises the interconnectedness of human, animal and environmental health and promotes the protection of the environment.. "Aid organisations like Malteser International are a beacon of hope in crisis and often the last lifeline for millions of people in need" the Minister states.