Grand Chancellor receives Ambassador of Hellenic Republic to Holy See
17/12/2021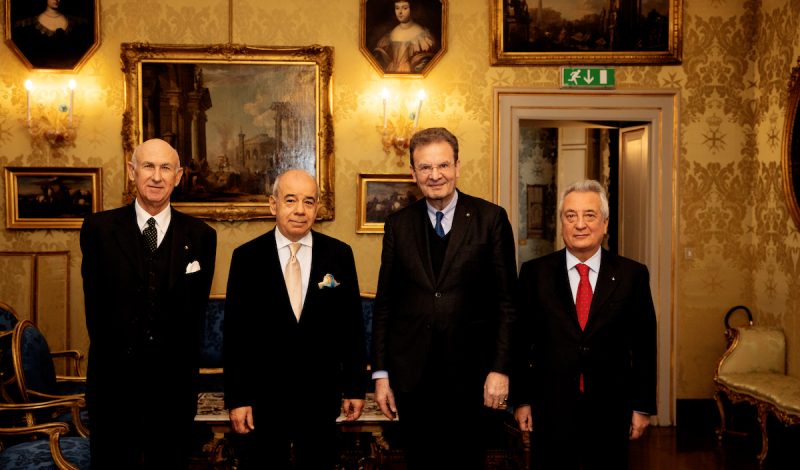 The visit follows the recent establishment of diplomatic relations
An atmosphere of great cordiality marked the meeting, at the Magistral Palace today, between the Ambassador of Greece to the Holy See, Panagiotis Kalogeropoulos, and the Grand Chancellor of the Sovereign Order of Malta, Albrecht Boeselager.
The visit confirms the excellent relations that exist between Greece and the Order of Malta, sealed by the establishment of diplomatic relations on 2nd December last.
"In a historical period marked by multiple and new challenges, the strengthened ties between the Sovereign Order of Malta and the Hellenic Republic will benefit the Order's operations and attempts to alleviate human suffering and to promote respect for human dignity," declared the Order of Malta's Grand Chancellor during the meeting.
Present at the meeting were the Order of Malta's Secretary General for Foreign Affairs Stefano Ronca and Diplomatic Counsellor Giuseppe Morabito.