Humanitarian aid shipment leaving Salerno for Liberia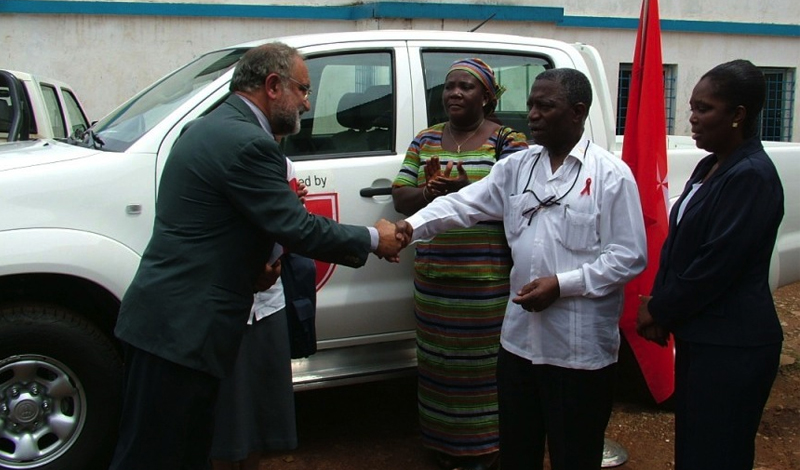 Pesticides, antibiotics and medical equipment: next week a shipment of humanitarian aid will leave from the port of Salerno, destined for Liberia. This is how many local firms have responded to the appeal for solidarity with the African country launched by the Sovereign Order of Malta's ambassador there. Liberia is still feeling the effect of fifteen years of civil war that has brought the country to its knees, destroying infrastructure and services.
Three containers packed with a million doses of pesticides, twenty thousand doses of antibiotics, as well as diagnostic and therapeutic equipment will be loaded on the ship Repubblica del Brasile which will dock at the port of Monrovia, via Dakar, on 28 November next. From there everything will be distributed to medical centres and hospitals in the African republic.
The Sovereign Order of Malta has been working in the Republic of Liberia for some years, as its ambassador to Monrovia Pierluigi Nardis explains: "First of all we were involved with the leper hospital in Ganta, on the Guinea border, helping the Congregation of the Consolata sisters running the sanatorium with funds and medical resources. Later on we were able to step up our humanitarian activities thanks to the signature of a Health Cooperation Agreement in 2011 between the Liberian government, led by Ellen Johnson Sirleaf – awarded the Nobel Peace Prize in 2011- and the Sovereign Order of Malta".