Latest video: Hunger in East Africa – Order of Malta relief work with victims of famine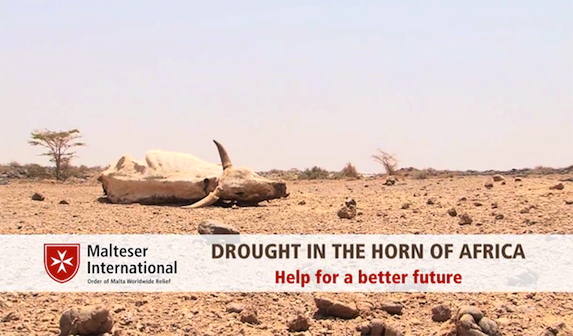 In a recently published video the Order of Malta's relief organisation Malteser International shows the plight of the people of Marsabit, Northern Kenya, where it is supporting over 43,000 victims of famine during the longest drought in the area for 60 years.
With no rain in an area where families are largely dependent on cattle breeding the situation is dire, the UN estimates 750,000 people could die in the coming four months without an increase in humanitarian aid.
Malteser International is distributing rice, beans and oil amongst families. The most vulnerable – children, breastfeeding and pregnant mothers and the sick – totalling about 10,500 people, receive a special ration of high-fat nutrition. Drought is not the only reason for the famine. Malteser International will give long term assistance and strengthen the population's capacity to help themselves.