From the meeting of the Holy Father with the clergy of Bolzano-Bressanone
Rome, 16/08/2008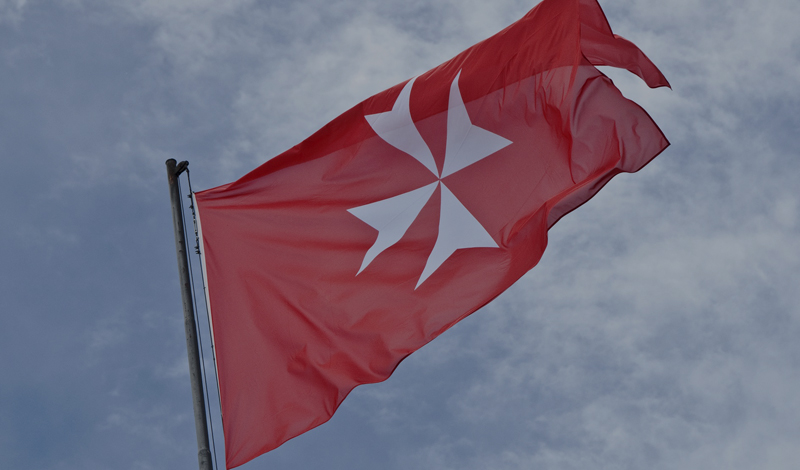 On the morning of Wednesday, August 6, the Holy Father Benedict XVI has met, in the Cathedral of Bressanone, the clergy of the diocese of Bolzano-Brixen. Responding to questions of some of priests and deacons present, the Pope cited as example the Grand Master of the Order of Malta Fra' Matthew Festing.

We publish below the question and the answer of the Holy Father.
Michael Horrer, Seminarian:

Holy Father, my name is Michael Horrer and I am a seminarian. On the occasion of the XXIII World Youth Day of Sydney, in Australia, in which I took part with other young people of our Diocese, you constantly reaffirmed to the 400,000 youth present the importance of the work of the Holy Spirit in us young people and in the Church. The theme of the Day was: "You will receive power when the Holy Spirit has come upon you and you will be my witnesses" (Acts 1: 8). We young people have now returned – strengthened by the Holy Spirit and by his words – to our homes, our dioceses and our daily lives. Holy Father, how can we live the gifts of the Holy Spirit in practice, here in our country and in our daily lives, in such a way that our relatives, friends and acquaintances feel and experience his power, and how can we exercise our mission as Christ's witnesses? What can you advise us in order to ensure that our diocese stays young, despite the aging of the clergy, so that it also stays open to the Spirit of God who guides the Church?
Pope Benedict XVI:

Thank you for your question. I am glad to see a seminarian, a candidate for the priesthood of this diocese, in whose face, in a certain sense, I can rediscover the young face of the diocese. And I am glad to hear that, together with others, you were in Sydney where at a great celebration of faith we experienced together precisely that the Church is young. For Australians too, it was an important experience. At first they looked at this World Youth Day with great scepticism because it would obviously cause a lot of bother and many inconveniences to daily life, such as traffic jams, etc. However, in the end – as we also saw in the media whose prejudices crumbled, bit by bit – everyone felt involved in this atmosphere of joy and faith; they saw that young people come and do not create problems of security or of any other kind but can be together joyfully. They saw that faith today is a force that is present, a force that can give people the right orientation. This is why there was a moment in which we truly felt the breath of the Holy Spirit who sweeps away prejudices, who makes people understand that yes, here we find what closely affects us, this is the direction in which we must go; and in this way we can live, in this way the future unfolds.
You rightly said this was a strong moment of which we would take home with us a little spark. In daily life however, it is far more difficult in practice to perceive the action of the Holy Spirit, or even to be personally a means to enable him to be present, to ensure the presence of that breath which sweeps away the prejudices of time, which creates light in the darkness and makes us feel not only that faith has a future but that it is the future. How can we do this? We cannot of course do it on our own. In the end, it is the Lord who helps us but we must be available as instruments. I would say simply: no one can give what he does not personally possess; in other words we cannot pass on the Holy Spirit effectively or make him perceptible to others unless we ourselves are close to him. This is why I think that the most important thing is that we ourselves remain, so to speak, within the radius of the Holy Spirit's breath, in contact with him. Only if we are continually touched within by the Holy Spirit, if he dwells in us, will it be possible for us to pass him on to others. Then he gives us the imagination and creative ideas about how to act, ideas that cannot be planned but are born from the situation itself, because it is there that the Holy Spirit is at work. Thus, the first point: we ourselves must remain within the radius of the Holy Spirit's breath.
John's Gospel tell us that after the Resurrection the Lord went to his disciples, breathed upon them and said: "Receive the Holy Spirit". This is a parallel to Genesis, where God breathes on the mixture he made with the dust from the earth and it comes to life and becomes man. Then man, who is inwardly darkened and half dead, receives Christ's breath anew and it is this breath of God that gives his life a new dimension, that gives him life with the Holy Spirit. We can say, therefore, that the Holy Spirit is the breath of Jesus Christ and we, in a certain sense, must ask Christ to breathe on us always, so that his breath will become alive and strong and work upon the world. This means that we must keep close to Christ. We do so by meditating on his Word. We know that the principal author of the Sacred Scriptures is the Holy Spirit. When through his Word we speak with God, when we do not only seek the past in it but truly the Lord who is present and speaks to us, then, – as I said in Australia – it is as if we were to find ourselves strolling in the garden of the Holy Spirit; we talk to him and he talks to us. Here, learning to be at home in this environment, in the environment of the Word of God, is a very important thing which, in a certain sense, introduces us into the breath of God. And then, naturally, this listening, walking in the environment of the Word must be transformed into a response, a response in prayer, in contact with Christ. And of course, first of all in the Blessed Sacrament of the Eucharist in which he comes to us and enters us and is, as it were, amalgamated with us. Then, however, also in the Sacrament of Penance which always purifies us, which washes away the grime that daily life deposits in us.
In short, it is a life with Christ in the Holy Spirit, in the Word of God and in the communion of the Church, in her community. St Augustine said: "If you desire the Spirit of God, you must be in the Body of Christ". Christ's Spirit moves within the Mystical Body of Christ.
All this must determine the shape that our day takes in such a way that it becomes structured, a day in which God has access to us all the time, in which we are in continuous contact with Christ and in which, for this very reason, we are continuously receiving the breath of the Holy Spirit. If we do this, if we are not too lazy, undisciplined or sluggish, then something happens to us: the day acquires a form and in it our life itself acquires a form and this light will shine from us without us having to give it much thought or having to adopt a "propagandist" – so to speak – way of acting: it comes automatically because it mirrors our soul.
To this I would then add a second dimension that is logically linked with the first: if we live with Christ we will also succeed in human things. Indeed, faith does not only involve a supernatural aspect, it rebuilds man, bringing him back to his humanity, as that parallel between Genesis and John 20 shows: it is based precisely on the natural virtues: honesty, joy, the willingness to listen to one's neighbour, the ability to forgive, generosity, goodness and cordiality among people. These human virtues show that faith is truly present, that we are truly with Christ and I believe that we should pay great attention to this, also regarding ourselves: to develop an authentic humanity in ourselves because faith involves the complete fulfilment of the human being, of humanity. We should pay attention to carrying out human tasks well and correctly, also in our profession, in respect for our neighbour, in being concerned about our neighbour, which is the best way to be concerned about ourselves: in fact, "existing" for our neighbour is the best way of "existing" for ourselves. And the latter subsequently gives rise to those initiatives that cannot be programmed: communities of prayer, communities that read the Bible together or that even provide effective help for people in need, who require it, who are on the margins of life, for the sick, for the disabled and many other things. This is when our eyes are opened to see our personal skills, to assume the corresponding initiatives and to be able to imbue others with the courage to do the same. And precisely these human things can strengthen us, in a certain way putting us in touch anew with God's Spirit.
The head of the Order of the Knights of Malta in Rome told me that at Christmas he went to the station with several young people to take a bit of Christmas to the homeless. While he himself was turning back, he heard one young man telling another: "This is more powerful than the discothèque. It is really beautiful here because I can do something for others!". These are the initiatives that the Holy Spirit inspires in us. With few words they enable us to feel the Spirit's power and we are made attentive to Christ.
Well, perhaps I have not said very practical things just now, but I believe the most important thing is, first of all, that our life should be oriented to the Holy Spirit, because we live in the milieu of the Spirit, in the body of Christ, and from this we experience humanization, we nurture the simple human virtues and thus learn to be good in the broadest sense of the word. Thus, one acquires a sensitivity for good initiatives which later, of course, develop a missionary force and in a certain sense prepare the ground for the moment when it becomes reasonable and comprehensible to speak of Christ and of our faith.
For the full text:

http://www.vatican.va/holy_father/benedict_xvi/speeches/2008/august/documents/hf_ben-xvi_spe_20080806_clero-bressanone_en.html