The Grand Master in Lima to open the eighth conference of the Americas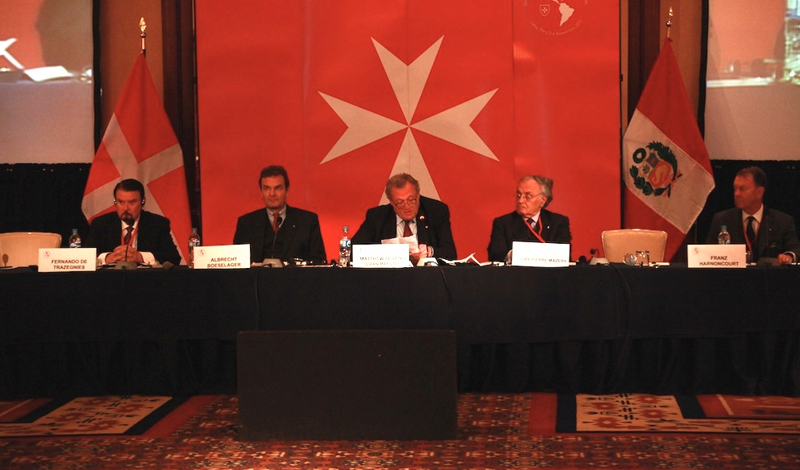 On 3 November the Order of Malta's eighth Conference of the Americas opened in Lima. The meeting, held for the first time in Peru, was attended by the Order's leaders, national associations and diplomatic missions working in the American continent.
Participating in the conference, chaired by the Order of Malta's Grand Master, Fra' Matthew Festing, were over 150 delegates from some 20 countries in the Americas, as well as representatives of the Order's European associations. Four days of work to analyse the Order of Malta's projects in the American continent, defining priorities, exchanging information and planning future actions for both its spiritual and humanitarian aspects.
In his opening speech, the Grand Master expressed his personal gratitude for "the great work and healthcare and social projects you have developed in your respective countries and spheres of influence".
The Grand Master visits the Order of Malta's activities in Lima
On the morning of 2 November the Grand Master inaugurated the new intensive care ward in the 'Divino Niño Jesus' clinic supported by the Order of Malta's Peruvian Association. The new ward completes the clinic, whose 68 doctors perform some 10,000 medical consultations a month.
The Grand Master was received by the students and the teaching staff of the "I. E. Soberana Orden Military de Malta" secondary school. He placed the first stone of the new building financed by the Peruvian Association that will contain the library and classrooms destroyed in the 2007 earthquake.