Magistral Archives and Library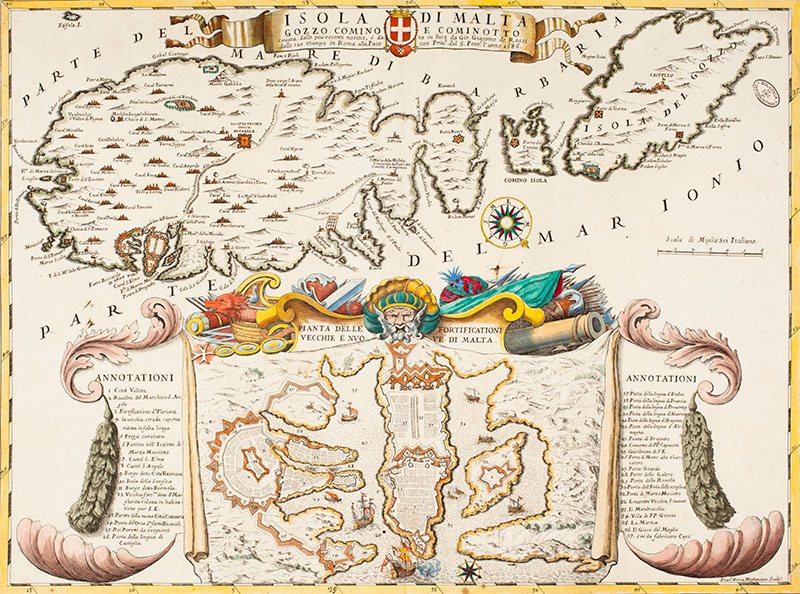 A Point of Reference for the Sovereign Military Order of Malta's Cultural Identity.
The Magistral Archives have the specific task of preserving and maintaining deeds and documents concerning the Order of Malta's government. Set up halfway through the 19th century when the Magistral Palace became the Grand Master's residence, the documents produced by the newly created offices of the Grand Magistry and Archive of the Grand Priory of Rome were added to those from the Maltese period and the diplomatic source, inheritance of the embassy to the Holy See. An initial type of inventory, adopted halfway through the 1950's, divided the documents into series identified by a rudimental alphabetical system, very similar to that originally used in the Library.
The documents of five different institutes are preserved here: the embassy to the Holy See, a peripheral institution whose records start in the early 16th century; the Grand Priory of Rome, whose 16th-century archive has been housed in the Magistral Palace since the end of the 17th century; the Ricetta of Rome, an office dealing with the administration of the Priory's tangible and intangible assets; the central Convent, whose "itinerant" documentation has been following the Knights since 1798; and the Lingua d'Italia, central coordinator of the Italian Priories, of which only a examples are preserved.
Instead, the Magistral Library is the Order of Malta's central library and preserves one of the most complete collections of books and articles concerning it. Created in the second half of the 19th century from a nucleus of books donated by some of its members, since then it has been protecting and disseminating its collection of books worldwide.
Besides the Malta Collection (some 5,800 books and articles) and the General Collection (some 4,200 volumes), the Magistral Library preserves 208 manuscripts and numerous autographs, various incunabula – including Obsidionis Rhodiae Urbis descriptio by Guillaume Caoursin (1496) – eight private collections, periodicals, prints, maps and an interesting assortment of photographs.
The Magistral Archives and Library provide historical and bibliographic information for its researchers and makes available its documents by consultation in the Reading Room, as well as by reproductions should the original be unavailable.
Contacts
Mail: info.biblio@orderofmalta.int
Telephone: +39 06 67581381
Online catalogue
You can consult the Magistral Library's online catalogue via:
https://bsmom.sebina.it/opac/.do