St Peter's Basilica seen through the keyhole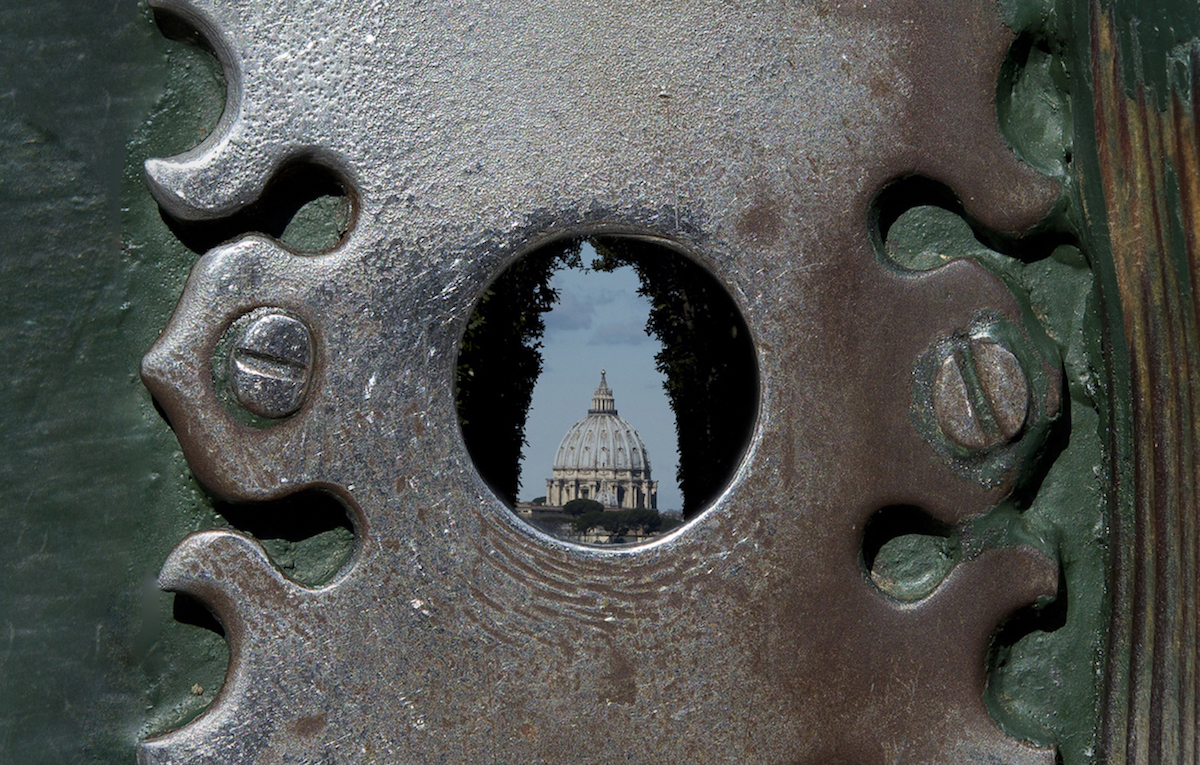 One of Rome's most evocative and unusual views can be admired through the keyhole of number 3 in Piazza Cavalieri di Malta.
At all hours of the day or night, Romans and tourists queue to approach their eyes to the door of the Magistral Villa, the institutional seat of the Sovereign Order of Malta. From the monumental portal at the top of the Aventine Hill you can enjoy one of the most intriguing views of St Peter's Basilica. Framed by a thick laurel hedge, the dome designed by Michelangelo Buonarroti gives the illusion of being larger and therefore closer through the keyhole.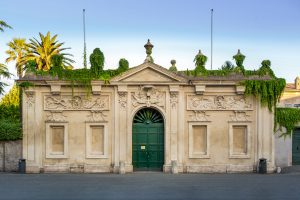 It is uncertain if this view was an idea of Giovanni Battista Piranesi, one of the most famous engravers and architects of his time, who in 1765 had the monumental portal built as part of the redesigned Piazza Cavalieri di Malta we see today. But it is difficult to imagine it was pure coincidence. What is certain is that, before Piranesi's intervention, two rows of trees already framed the dome as in a painting. It was Piranesi who the trees replaced with laurel, creating a 'telescope' effect. In fact, if you walk from the entrance towards the dome, this moves away instead of becoming closer.
Decorated with war trophies commemorating the feats and history of the Knights of Malta, the small 18th-century square, serving as an antechamber to the villa, is the only architectural work – with the church of Santa Maria in Aventino – of Piranesi's artistic genius. An almost unique example of an urban rococo setting in Rome. The keyhole is also the only point where it is possible to see three different states in a single glance: in the distance the Vatican City, Rome and Italy in the middle, starting from the gardens of the villa that enjoy extraterritorial status.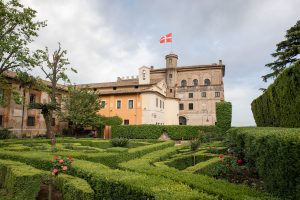 The Sovereign Order of Malta has possessed this area since 1312. In the year that the Order of the Knights Templar was dissolved, their assets in many European countries became property of the Order of Saint John.
Since 1834 the villa has been the institutional seat of the Order of Malta's Grand Master and government. The villa has also been the historic seat of the Grand Priory of Rome since the 16th century and houses the Sovereign Order of Malta's embassy to the Italian Republic.