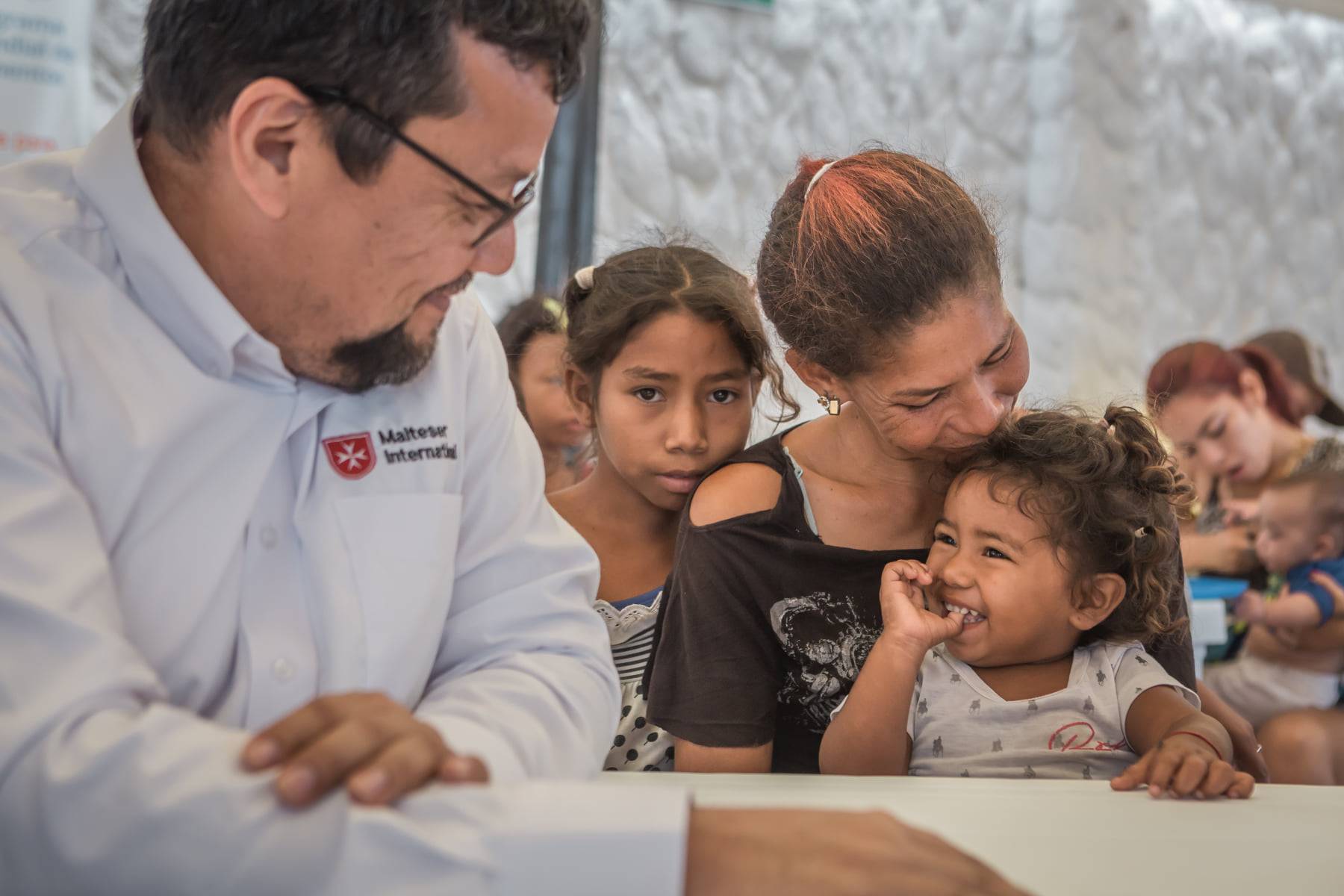 Order of Malta's international relief agency for humanitarian aid
For 70 years, Malteser International (MI) has been supporting communities suffering from conflicts, epidemics or natural disasters, helping them during the acute phase of the emergency and assisting the return to a dignified life. At the heart of the agency's work is support for people who have been hardest hit by disasters and suffer most from their effects, such as refugees and displaced persons, promoting their health and improving their quality of life.
With some 140 projects in 35 countries in Africa, Asia and the Americas, Malteser International provides emergency relief and supports reconstruction efforts to promote sustainable development. Venezuela, Colombia, Haiti, and also Ukraine, Iraq, Lebanon, Syria, Kenya, South Sudan, Democratic Republic of Congo and Myanmar are just some of the problematic countries where the MI operates. Immediate aid and long-term development programmes enable crisis-affected communities to increase their resilience, protecting their health and strengthening medical facilities, encouraging disaster risk reduction and ensuring access to healthy nutrition, clean water and hygiene.
Malteser International is headquartered in Cologne, Germany, while its American offices are in New York, USA. The Order of Malta's international network plays a key role in MI's work, enabling the relief agency to intervene quickly and effectively to help people in need.
The programmes – based on the Order of Malta's Christian values and humanitarian principles – are supervised by an international council composed of Order of Malta experts worldwide, to which Malteser International's secretary general reports. The work of the MI Council is supported and approved by 27 Order of Malta international associations, which also contribute to its financing and operation.
For further information on Malteser International: www.malteser-international.org