Receiver of the common treasure
Minister of Finance
The Receiver of the Common Treasure – the Minister of Finance – directs the administration of the finances and the property of the Order in coordination with the Grand Chancellor. Under the authority of the Grand Master and the surveillance of the Board of Auditors. He is responsible for drawing up the annual accounts, relating to the economic and financial state of the Order, submitting them to the Board of Auditors and to the Grand Master, with the advice of the Sovereign Council, for approval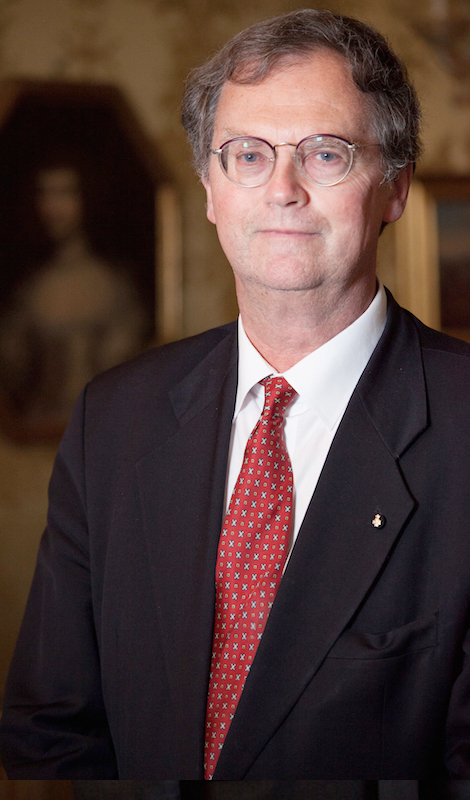 Receiver of the Common Treasure, H.E. János Graf Esterházy de Galántha, Bailiff Grand Cross of Honour and Devotion in Obedience
Born on May 21st 1951 in Ering am Inn, Germany, Janos Esterhazy de Galantha is married and has two children. He is a graduate of the Golden Gate University School of International Management, San Francisco, (M.BA), the University of Virginia, School of Law, (LLM.) and the Ludwig-Maximilians-University of Munich, Faculty of Law, where he was admitted to the German Bar. He was educated at the Jesuit College St. Blasien.He was a Board Member of the German-American Chamber of Commerce (AmCham Germany) from 1994 to 2003 and is a founding board member of the Carl Friedrich von Weizsacker-Gesellschaft in Switzerland. From 1985 to 2011, he worked in a multinational U.S Fortune SO Corporation in various management functions. Since 2012, he is a partner in an international law and consultant firm with offices in Germany and Switzerland.
He was admitted into the Sovereign Order of Malta in 1983 and became a Knight in Obedience in 2014. He served the German Association's Ambulance Corps (Malteser Hilfsdienst – MHD) from 1997 to 2000, the Board of Auditors from 2009 until 2011, was General Secretary of the Common Treasure from 2011 to 2014 and Commissioner of Italian Association from 2011 to 2014.
He was elected Receiver of the Common Treasure by the Chapter General which took place on 30-31 May 2014. The Chapter General of 1st and 2nd May 2019 has reconfirmed him for another five years.